In the world of video marketing, using a teleprompter is a common practice for creating high-quality footage. But many people wonder, is reading from a teleprompter hard? The answer is not a simple yes or no, as it depends on the individual and their level of experience with teleprompters. In this article, we will explore the benefits of using a teleprompter, some tips for effectively reading from one, and how to improve your skills with practice.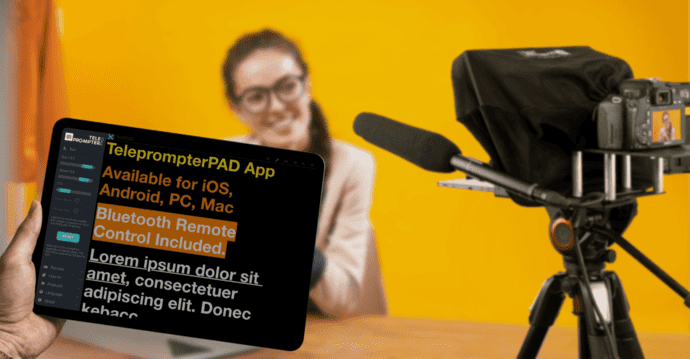 Firstly, let's discuss the benefits of using a teleprompter. One of the biggest advantages is that it allows for a more polished and professional delivery of your message.
This can greatly enhance the viewer's engagement and trust in the message being conveyed. Additionally, a teleprompter can help to save time and reduce stress by allowing you to rehearse and refine your script ahead of time.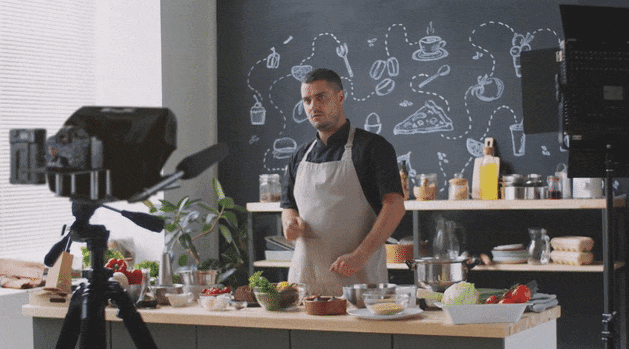 Now, let's address the question at hand - is reading from a teleprompter hard? It depends on your level of experience and comfort with using one. For those who have never used a teleprompter before, it can be a bit challenging, so first you need to learn how to set up a teleprompter for a video shoot. This will make you familiar with your device and help you get used to the experience of reading while maintaining eye contact with the camera. However, with some practice, most people can quickly adapt and become comfortable with the process.
We will briefly discuss the following bulletpoints to make sure we cover every aspect of the process:
4. Format scripts in your favour
5. Be natural and act like yourself
1. Get the script right

Before getting your hands dirty you need to learn how to write a teleprompter script. Start with a well-written script: Before you even begin practicing with a teleprompter, make sure you have a well-written script that is clear, concise, and easy to read. This will make the process of reading from the teleprompter much smoother.
2. Practice makes perfect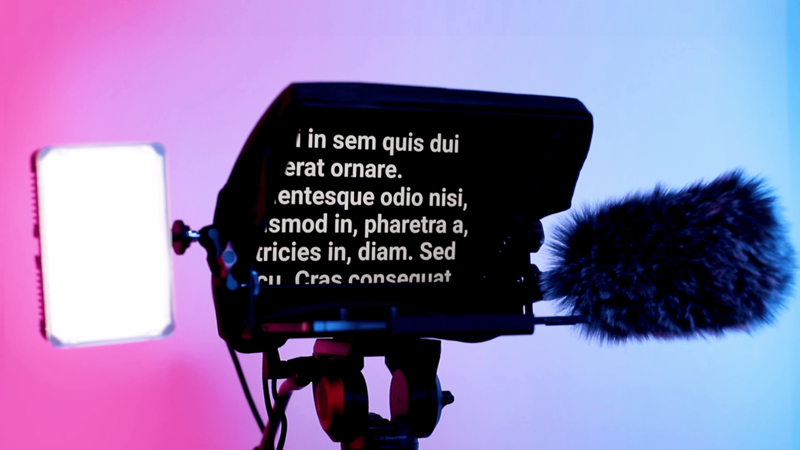 Practice, practice, practice: Just like with any new skill, practice is key. Spend time rehearsing your script and getting comfortable with the speed and rhythm of the teleprompter.
3. Finding the right pace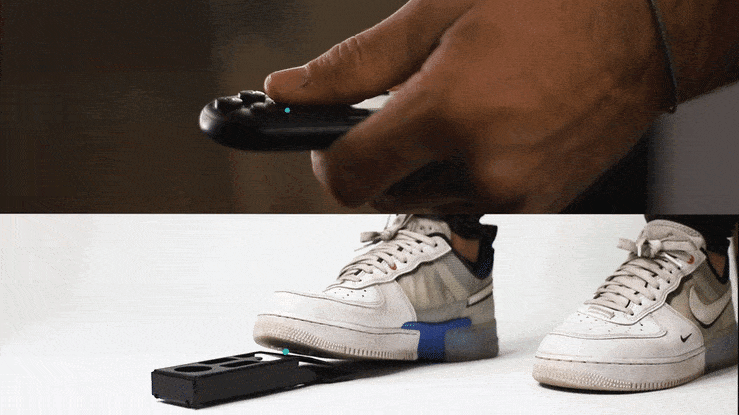 Most teleprompters allow you to adjust the speed of the scrolling text. Make sure you find a speed that is comfortable for you to read while still maintaining a natural pace.
4. Format scripts in your favour
Use appropriate formatting: Break up your script into shorter paragraphs and use bold, italicized text or colors and highlights to emphasize important points. This will make it easier for you to read and for the viewer to follow along. Some free apps such as TeleprompterPAD are available on every app store and will help you make your scripts easily readable, improving your work flow.

5. Be natural and act like yourself
Remember, a teleprompter is just a tool to help you deliver your message more effectively. Don't let it become a distraction or make you feel stiff and robotic. Relax and be yourself, and let the teleprompter do its job.
By following the tips outlined in this article, you can improve your teleprompter skills and create high-quality footage that engages and inspires your audience. So go ahead, give it a try and see the difference it can make in your video marketing efforts!