Get ready for a game-changer in the world of online presentations! The highly anticipated new version of the TeleprompterPAD APP is about to release, and it brings with it a groundbreaking feature that will elevate your virtual communication experience to new heights – Meeting Mode.
Say goodbye to the days of awkwardly shifting your gaze between your script and the camera. With Meeting Mode, the TeleprompterPAD APP ensures that you can seamlessly read your scripts while maintaining eye contact, creating a more engaging and authentic connection with your viewers. It will look something like this:

In an era where eye contact is key to building connections and trust in online meetings and videoconferences, Meeting Mode is the answer to maintaining a genuine connection with your audience.
This upcoming release is a fantastic tool for professionals, educators, and content creators who rely on live online presentations and teleprompter recordings and is designed to work in synergy with the recently released TeleprompterPAD EyeMeeting Desktop and TeleprompterPAD EyeMeeting Webcam.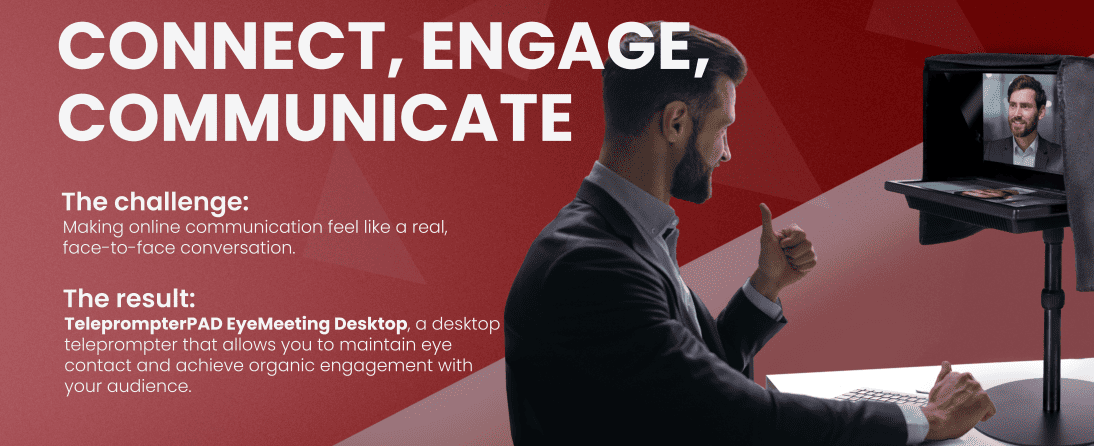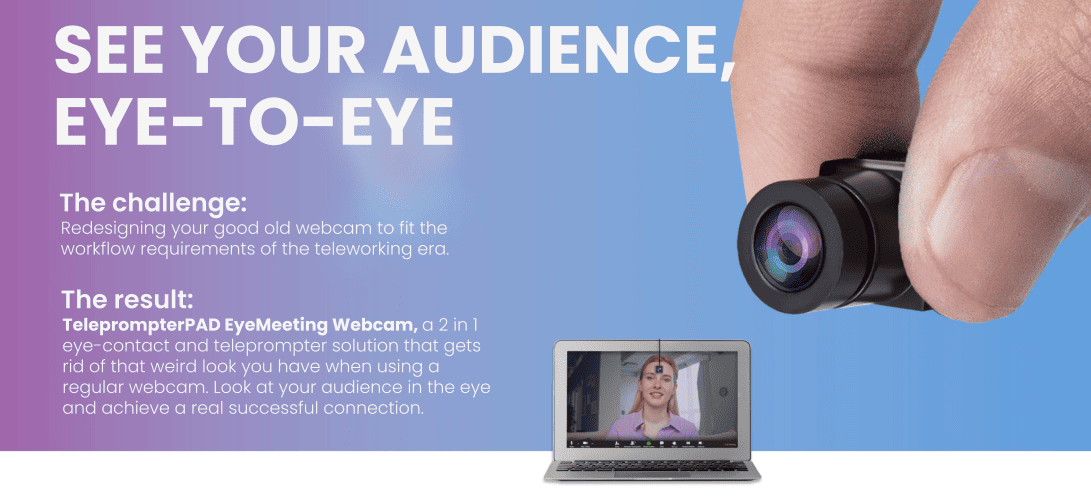 Whether you're hosting a webinar, delivering a communication, or recording a scripted video, Meeting Mode will empower you to deliver your message with confidence and impact.
Stay tuned for the official launch of the TeleprompterPAD APP's new version: your ticket to a more polished and captivating online presentation experience. Upgrade your teleprompter game and get ready to captivate your audience like never before!