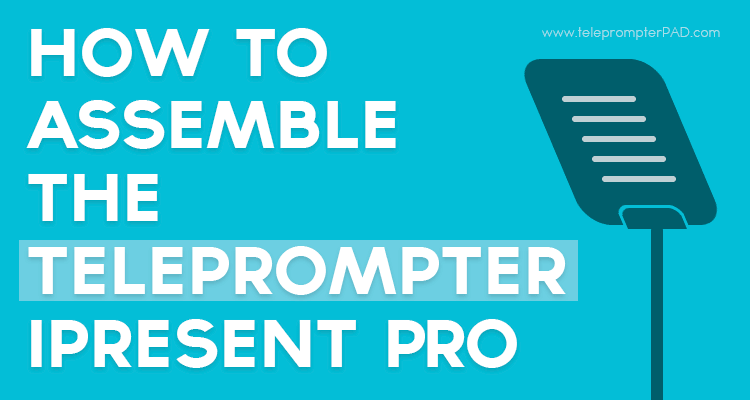 Assemble TeleprompterPAD iPresent PRO is very simple and takes no more than a couple of minutes. Below tell you how to assemble the podium prompter, TeleprompterPAD iPresent PRO.
This guide contains the following sections:
Box contents - Unboxing TeleprompterPAD iPresent PRO
Once unpacked, this is the content of the box:
Hard metal case
Tripod with max heigth 255mm (88.58'')
Beamsplitter glass with rounded corners
Adjustable elbow
Remote control for teleprompter
Tray for iPad or tablet with adjustable arm
Info and guide
Cleaner for the glass
keys for the hard case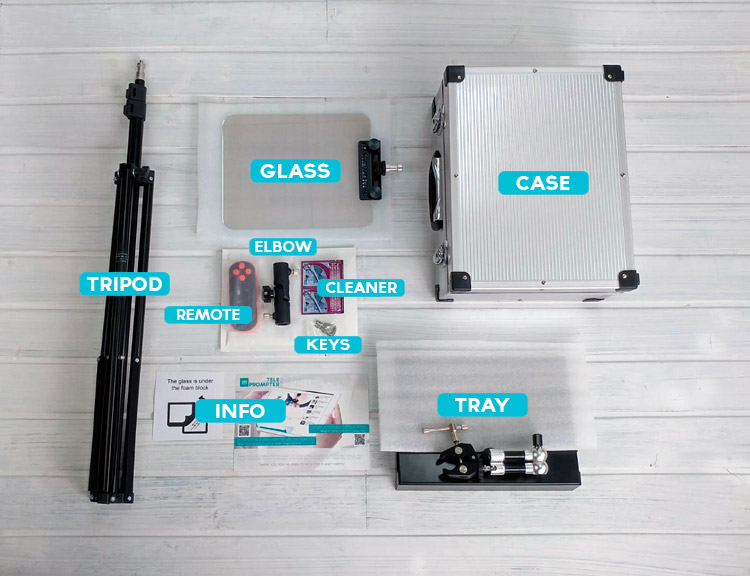 [Video-tutorial] How to assemble TeleprompterPAD iPresent PRO
Using TeleprompterPAD iPresent PRO with a remote control
In the case of purchasing the teleprompter with a remote control, we have a comprehensive configuration guide contains all the information you need to make it work with your device (either iOS or Android) with examples of different applications (APPs).
Learn how to set your teleprompter remote No need to read the entire guide, go directly to the part that interests you, depending on your system and APP.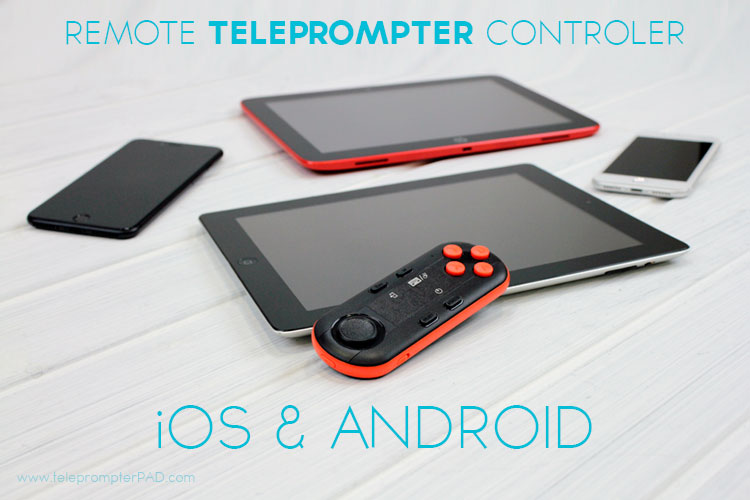 We hope you enjoy your new speech prompter. If you have any questions or suggestions, please contact us.