Crafting teleprompter scripts that captivate and engage viewers is a skill that requires precision and creativity. In this comprehensive guide, we'll explore how the revolutionary OpenAI technology, ChatGPT, can assist in creating compelling teleprompter scripts. With practical tips and techniques, we'll show you how to leverage the abilities of AI to deliver your message with impact in record time.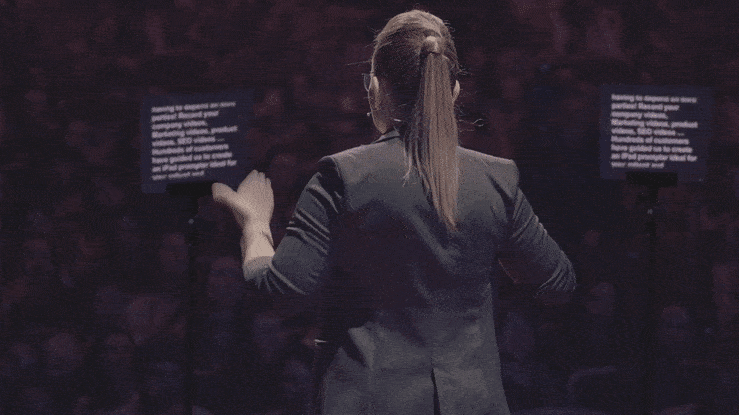 What is a teleprompter script?
A teleprompter script is a written text displayed on a teleprompter device or screen that allows presenters or speakers to read their lines while maintaining eye contact with the camera or audience. It serves as a guide, helping them deliver their message smoothly and confidently and needs to be written in a specific manner for it to sound natural, engaging and organic.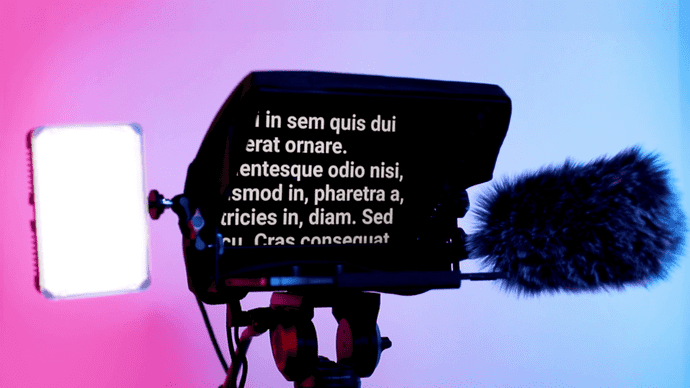 Now, let's explore the ways in which the revolutionary Open AI technology, ChatGPT can help you craft compelling teleprompter scripts. In this comprehensive guide, we'll discover practical tips and techniques to captivate your audience and deliver your message with impact in record time, by leveraging the outstanding ability of AI.
Defining the Purpose and Target Audience: Connecting with Your Viewers with ChatGPT
The first step in creating a teleprompter script is to define its purpose and identify your target audience. Think about why you're delivering this message and what you want to achieve. Are you aiming to inform, persuade, entertain, or educate? Understanding your purpose will guide the tone, style, and structure of your script.
Next, consider your target audience—the people you want to reach and engage with. What are their interests, needs, and pain points? Tailoring your script to resonate with your audience will make it more compelling and effective.
If you are struggling to define the purpose and target audience of your promtper script you can ask ChatGPT about the different perspectives and target audiences of the topic you want to speak about. This can help you set the tone and point of view of your script and allow you to start working on it.
How to use ChatGPT for creativity: Generating Topics and Coherent Structure
ChatGPT can be a powerful tool in generating ideas and structuring your teleprompter script. By engaging in a conversation with ChatGPT, you can receive suggestions and guidance on what topics to include and how to organize them coherently.
You can prompt ChatGPT with an initial idea or topic, such as:
"Can you provide me with some key points for a teleprompter script about healthy meal planning?"
"What are some effective strategies to include in a teleprompter script about digital marketing trends?"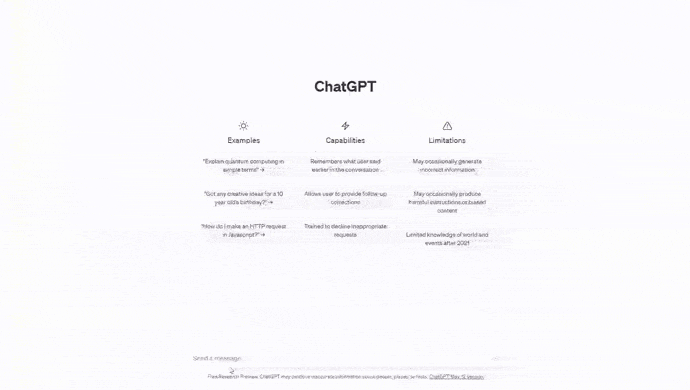 ChatGPT can generate prompts and bullet points that you can incorporate into your script. It's important to review and revise the suggestions to align them with your unique style, expertise, and the needs of your audience.
Crafting Compelling Openings with ChatGPT: Hooking Your Viewers from the Start
You can ask ChatGPT for suggestions for a compelling script opening with just a brief description of the topic you will be addressing. You can generate different options based on tone, level of formality and interests of your target audience.

The opening lines of your teleprompter script are crucial for grabbing your viewers' attention. Start with a hook that sparks curiosity or addresses a problem your audience can relate to. This can be a thought-provoking question, a surprising fact, or a captivating anecdote. Aim to create an instant connection and entice your viewers to keep watching.
Communicating Concisely: How to perfect your script with ChatGPT
Teleprompter scripts require concise and straightforward messaging. Keep your sentences clear, direct, and free from unnecessary jargon or complex language. Focus on communicating the key benefits or main points of your message in a concise manner. Be mindful of the pace and rhythm of your delivery, ensuring that your script flows smoothly when spoken.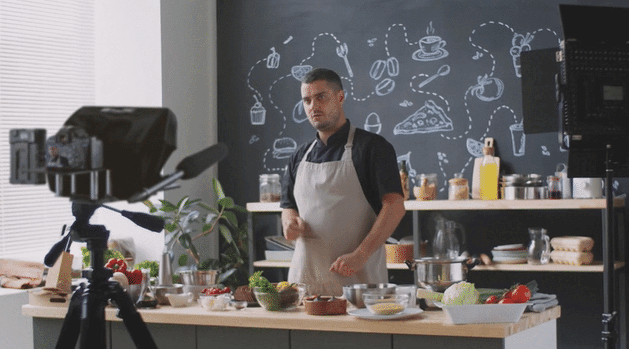 For this purpose, after asking ChatGPT to write a script using the topic and bullet point suggestions from the previous prompt, you can make it refine the outcome by prompting it to keep sentences shorter, being more concise and avoiding unnecessary complicated wordings a sentence structures. Remember to keep an eye on the script's smoothness, so you don't end up sounding too robotic either.
Establishing a Conversational Tone: Building a Connection
To engage your audience, strive for a conversational tone in your teleprompter script. Ask ChatGPT to add some casual language here and there and also implement some of your own expressions or jokes to the script to make it yours. Imagine you're having a friendly chat with a person sitting across from you. Use everyday language, contractions, and a warm, relatable tone. Inject personality into your script.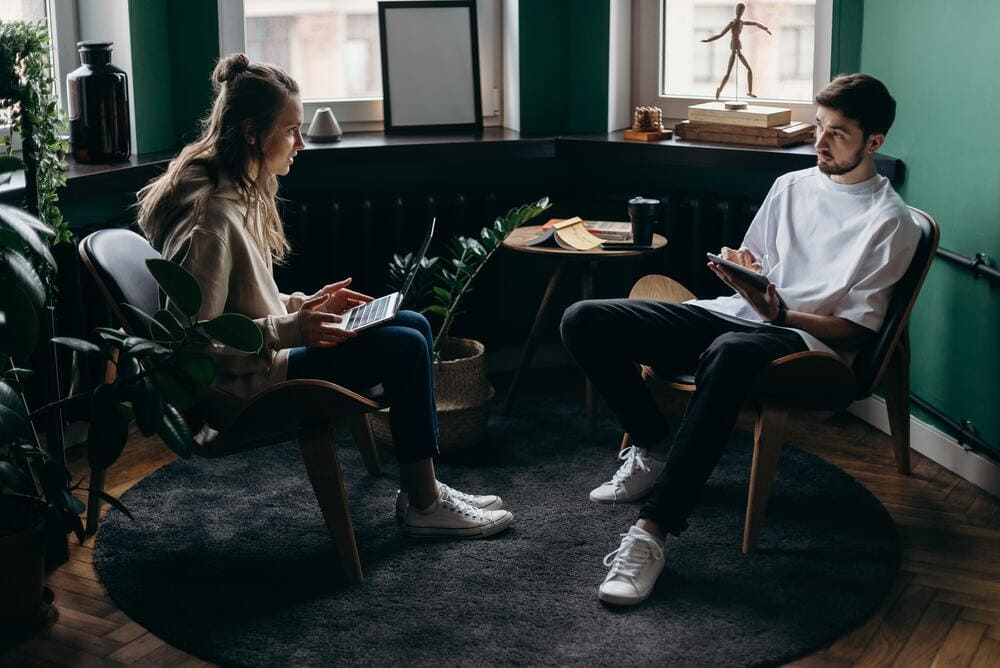 If you can't come up with any jokes or casual expressions, describe yourself to ChatGPT and let him do the work: he will simulate answers according to the character traits you attributed yourself.
Review, Revise, and Fact Check: never fully trust ChatGPT
After using ChatGPT to generate your teleprompter script, it's crucial to review, revise, and fact check the final version. While ChatGPT can provide creative suggestions and content, it's important to ensure accuracy and credibility.
Let's remember it is a very powerful and time-saving tool but it is not perfect. Reading and correcting mistakes on your ChatGPT generated content is crucial to avoid spreading misinformation or incoherent articles and information. This is a great opportunity to assess the level of relatability and organic feeling of the outcome and to fine tune any details that could make or break your teleprompter script.
Crafting engaging teleprompter scripts with the assistance of ChatGPT can be a transformative experience for presenters and speakers. By following the 5 steps above, ChatGPT can drastically facilitate the development of compelling teleprompter scripts that effectively deliver the intended message. However, it's important to bear in mind that while ChatGPT is a powerful tool, it should be used with caution, and the final script should always be reviewed, revised, and fact-checked for accuracy and credibility.