Public speaking is an art form that requires effective communication skills and a strong connection with the audience. One of the most valuable tools that public figures utilize to enhance their speeches and recordings is the teleprompter.
Since its invention in the 1950s, this useful device has revolutionized the way public figures deliver their messages, enabling them to maintain eye contact, enhance their delivery, and save valuable time spent in remembering their speech. That is why we will be exploring the importance of teleprompters and why anyone seeking to address their audience both live and through video should consider using one.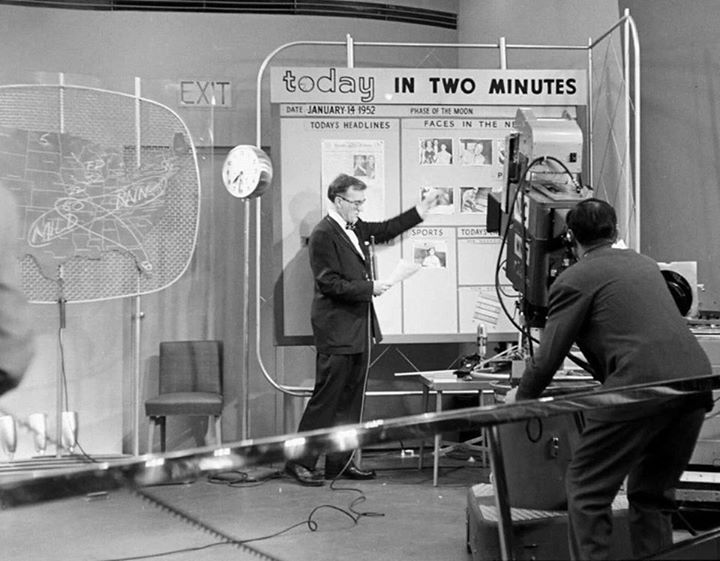 Everyone should use a teleprompter
Public figures, politicians, but specially entepreneurs and online content creators often have a busy schedule. Usually, startups and lifestyle creators don't have the resources to invest in high quality productions and professional videographers so usually smaller brands need to take the issue into their hands.
The teleprompter serves as an invaluable tool for streamlining your workflow and saving precious time. By using a teleprompter, any speaker can easily organize his thoughts and script their speech, allowing for a smoother and more efficient delivery. Rather than relying on cue cards or notes, the teleprompter ensures a seamless flow of words, saving time during recording sessions and reducing the need for multiple takes.
Getting your message across with a teleprompter
Delivering a speech or recording a message for your audience requires maintaining a strong connection. Eye contact plays a vital role in establishing this connection, and the teleprompter facilitates this interaction. By placing the text on a screen in front of the speaker, the teleprompter enables you to maintain eye contact with the audience while reading the script. This leads to a more engaging and impactful delivery, as the speaker appears more connected, confident, and in control.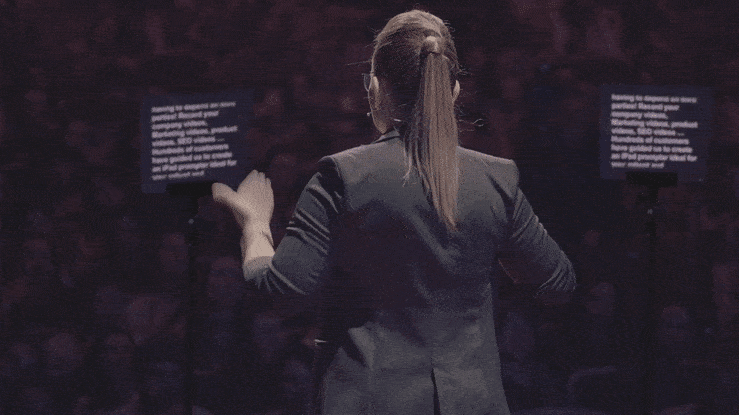 The teleprompter empowers you to deliver your message effectively without being bogged down by the need to constantly refer to notes or cue cards. Speakers can rely on this handy device to display the text of their speech, allowing them to focus on the delivery and the emotional connection with the audience. This not only reduces anxiety but also instills confidence, as speakers know they have a reliable tool to guide them throughout their performance.
Adaptability is key: set-up your teleprompter for success
Speakers often address diverse audiences in various settings. The teleprompter offers unparalleled adaptability, making it suitable for a wide range of situations. Whether speaking in a large auditorium, during a press conference, or while recording a video, the teleprompter ensures consistent delivery and accuracy. Speakers can easily adjust the font size, speed, and even the scrolling direction to match their preferences and the specific requirements of the venue or medium.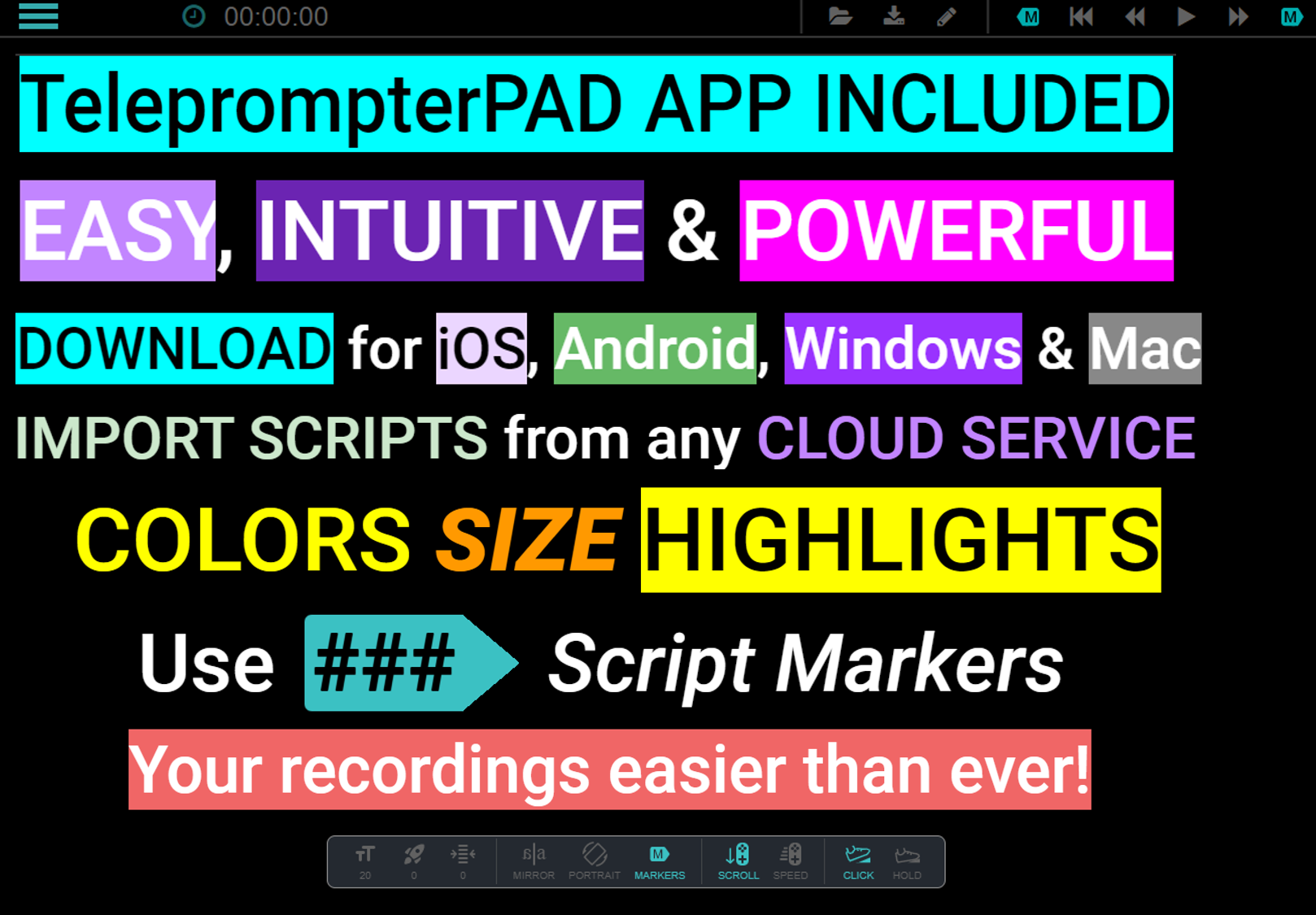 The teleprompter has emerged as an indispensable tool for public speakers, enabling them to deliver impactful speeches and recordings with ease and confidence. Its ability to streamline workflow, improve delivery, enhance memorization, and adapt to different audiences and settings makes it an essential asset for anyone looking to address their audience effectively. Incorporating the teleprompter into public speaking and recording sessions allows speakers to maximize their impact, save time, and deliver their messages with precision. So, if you aspire to captivate your audience and leave a lasting impression, it's time to embrace the power of the teleprompter.