Getting Started
Since the birth of the Internet and especially after smartphones became an essential component of our everyday life, the field of marketing has developed and changed drastically.
The idea that big enterprises and extensive, corporation brand-based marketing operations were the marketing model to follow has now been successfully challenged by lots of individuals who have built a personal brand and grown their business thanks to that.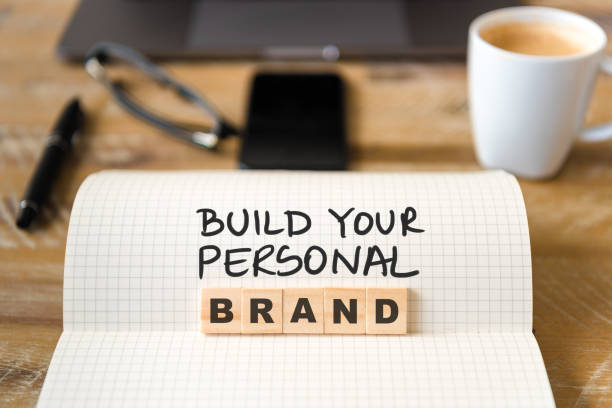 This has proved that anyone can become an expert in their field and be considered a prominent figure in an industry, especially in those where lifestyle is the main focus. Sounds good, right? But what is personal branding really?
Personal branding is the way you influence your audience by positioning yourself in a privileged position within an industry. This basically means that when properly done, people will consider you as a figure of authority within a particular field and will give credit to your opinions and experiences.
This is great for those interested in growing a business in new, emerging industries where there is still space for newcomers but, what if I want to become well-known in a field where there are already thousands of big figures?
The answer is easier than you might think: setting yourself apart from the others. This can be done through many means: looks, perspective, level of insight, charisma, etc. But one overlooked key strategy with outstanding potential is brand storytelling.
But before jumping into what that term means, let's look at some statistics.
"Nowadays, over 60% of companies create marketing videos on a weekly basis. When it comes to influencers and personal brands, this number is even higher".
According to Biteable.com video marketing statistics.

"On average, employees have 10 times more followers than their company's social media accounts and content shared by employees receives 8 times more engagement than content shared by brand channels".
Source: entepreneur.com
So, looking at these numbers, it becomes obvious that personal branding and digital marketing, in general, are the way to go these days. But you will need to prepare for it and thanks to this article you will leave feeling completely ready to start creating your own personal brand content!
Have a look at the overview of tools and strategies that you will find in this article:
5 Most Important Tools for the Best Personal Branding Content
After reading this, it becomes clear that in order to start our personal branding journey we will need to focus on content creation and media production. For that purpose, we will need a series of basic tools to become a content creator. Let's look at them!
Camera Teleprompter: Save time and never miss a word
This widely underrated tool allows you to speak fluently and properly in front of the camera.
Nothing is more attractive and builds more trust than a person who speaks with confidence. It is completely normal to get nervous while being on camera, and this can result in you forgetting your script, having to film several takes, and investing way too many hours in a task that could have taken way less time if you had used the proper equipment.
This crucial piece of equipment is fairly unknown even to those within the content creation industry so make sure to grab a Camera Teleprompter and start giving killer speeches in your videos from the beginning!
The most convenient option when it comes to getting the best bang for your buck is the TeleprompterPAD iLight PRO, available in 12" version and 14" version. You can use it with your iPad, Tablet, or Smartphone so no extra equipment is needed.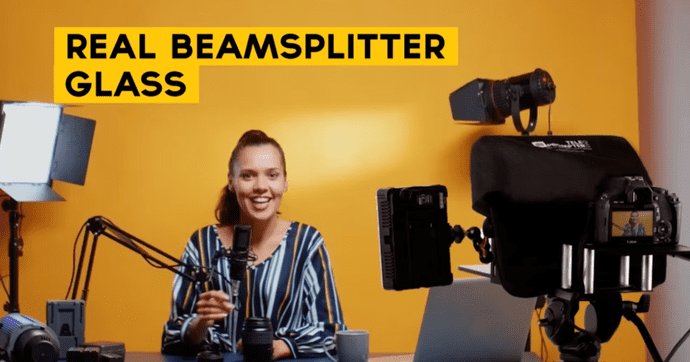 This model can get you the same results as the most expensive professional ones that you see on national TV for a fraction of the price. Using this device will give your videos the extra spice they need to stand out from your competition.
It comes in two sizes, depending on what device you are intending to use.
Stage teleprompter
If you have already moved to the next level and are giving conferences in front of a crowd, make sure to have a look at the TeleprompterPAD iPresent PRO, a presidential teleprompter.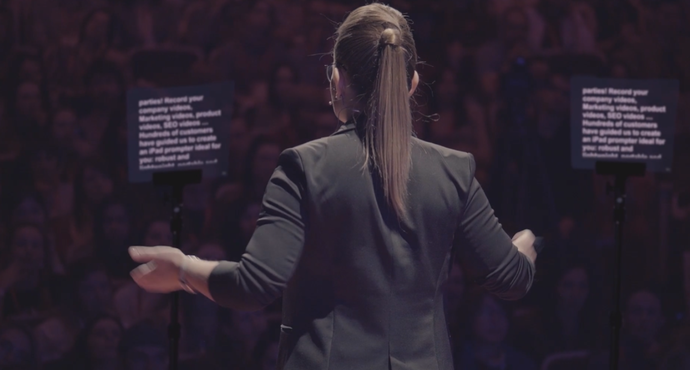 Also known as conference teleprompter, speech teleprompter, or stage prompter, this will take your live speeches to a new level of confidence and professionality.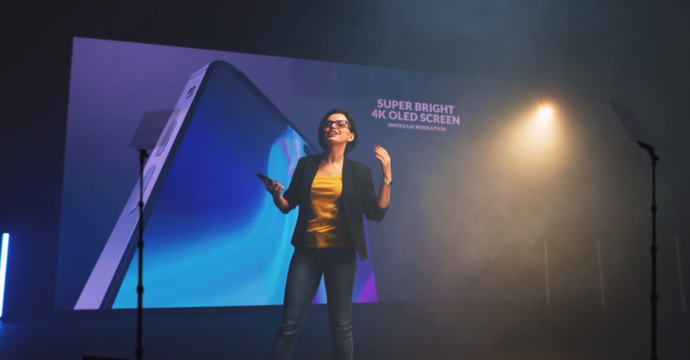 Check out the TeleprompterPAD catalog if you are looking for professional and affordable teleprompters. Their high-quality products, combined with their personalized technical support service make for a fantastic and hassle-free buyer experience You will not regret it!
Check Teleprompter PAD iLight PRO 12"
Check Teleprompter PAD iLight PRO 14"
Check Teleprompter PAD iPresent PRO"
Camera: Ready, Set, Action!
You will need a camera to film your personal branding videos. It is all about being in front of the camera for as long as possible. People need to feel like they are getting to know you. If they trust you and like your personality you are earning points for them to like your brand and eventually convert those bonds into sales!
By making vlogs, YouTube shorts, and media content in general you allow your audience to get a glimpse of your lifestyle and your knowledge. You might even achieve your first viral video that could be life-changing for your project and your life!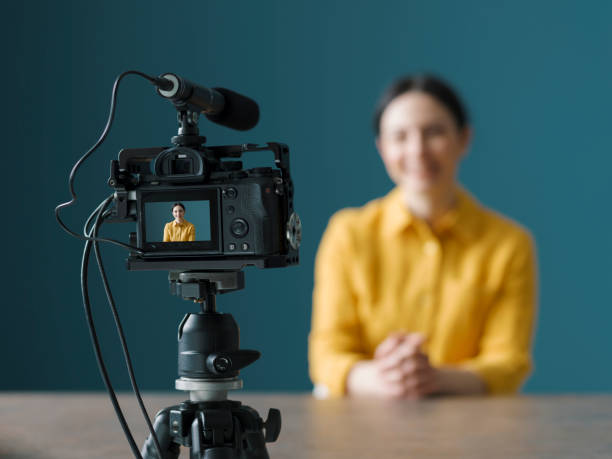 Find the two most used cameras for vlogging listed below: They are both great options, one being more compact and portable than the other, at the cost of a slight decrease in image quality. Both of them are great tried-and-true options that have become the standard for the industry.
Compact model
If you are into vlogging and move around a lot, a compact camera might be your best fit: it is portable without compromising picture quality, its light, and will provide enough for those conversations and Q&A's with your audience that help so much when building a personal brand.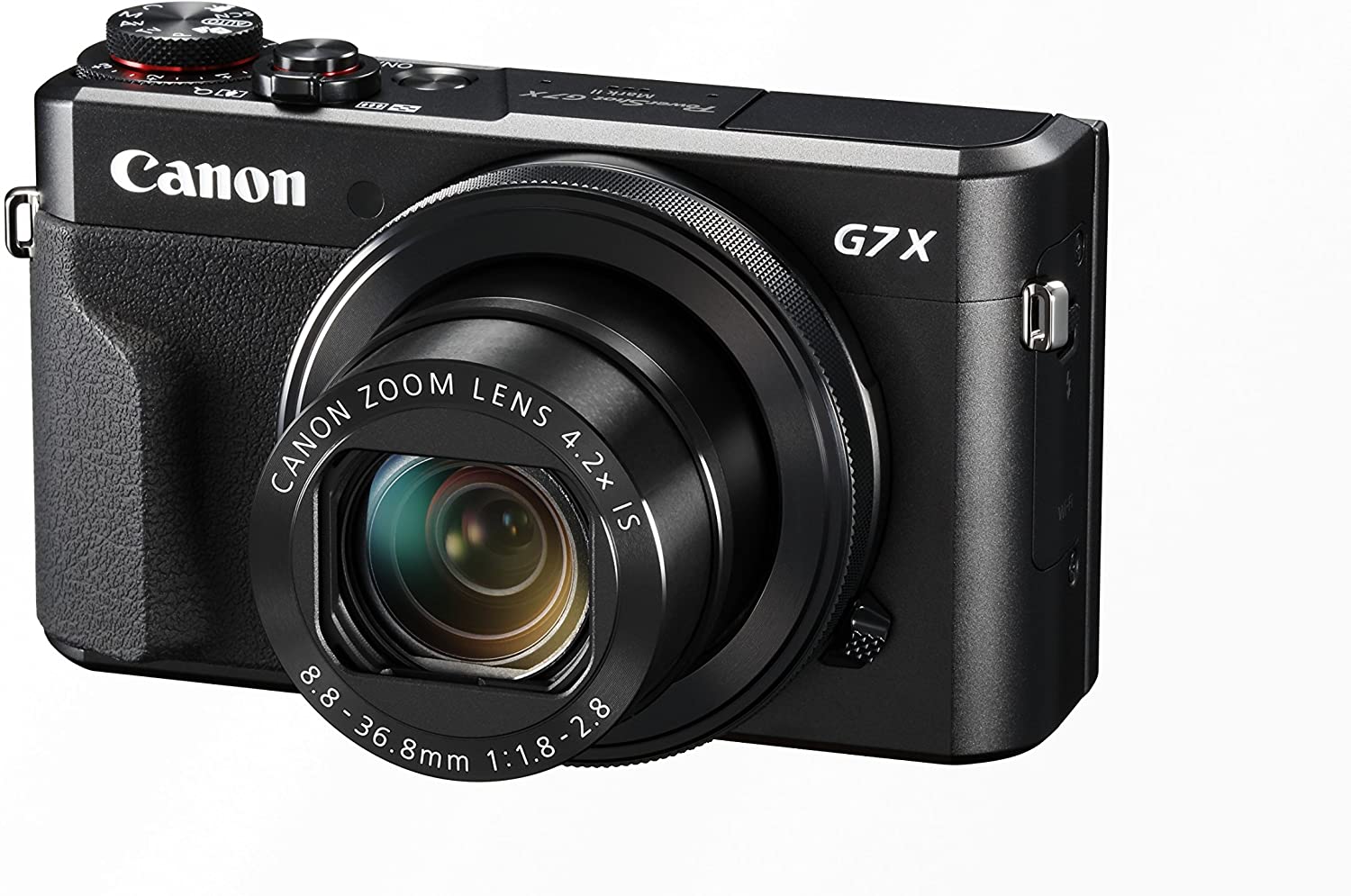 Attaching it to the teleprompter and moving your equipment around will be easy and hassle-free. We recommend the Canon PowerShot G7 X Mark II.
DSLR model
If you lean more towards the 'studio' type of content creator, a bigger, full-size DSLR camera is recommended. The difference in price between compact and full-size models has decreased significantly during the last few years, making DSLR cameras more affordable to the general public.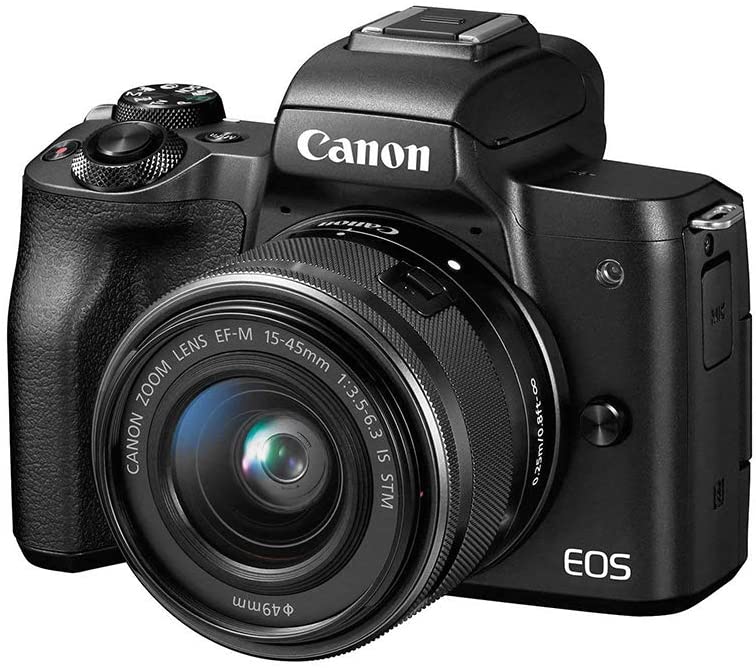 With this type of camera, you will get amazing results and will count on a wider list of configuration options for your camera than with your compact models. For this section, one of the most tried-and-true options in the market: Canon EOS M50 Mark II
If you are on a budget, any sort of camera will do for now. As the famous vlogger Casey Neistat said in an interview:
"The best camera to use is the camera that is available to you"
Source: Wikipedia - Casey_Neistat
So, if money is an issue, don't stress about it: the most important thing is to keep pushing and creating, you will eventually get to your goals!
Lighting: If you shine, you are fine!
Good lighting is by far the number one priority of any media creator and is often one of the most overlooked aspects by beginners. There is a basic rule for video marketing. Might sound obvious, might sound superficial, but here it is:
'If you look good people are way more interested and willing to listen to what you have to say'
At first, setting up lighting can look intimidating, but it is really not that hard. You can see an overview by our colleagues at Wistia that will teach you the basics of studio lighting in just under 5 minutes. Watch a quick lighting tutorial here.
Despite the ideal number of sources of light is 3, if used properly, one single source of light can be a powerful tool, so make sure you grab at least one versatile source of light to give your personal marketing videos that professional look that will allow your personal brand to effectively compete within your niche. Looking Good!
Single light ring setup
If you are on a budget, or just getting started and don't want to make a big investment but need to improve your lighting, a light ring has become the most recurrent resource for lighting for bloggers that won't make you break the bank.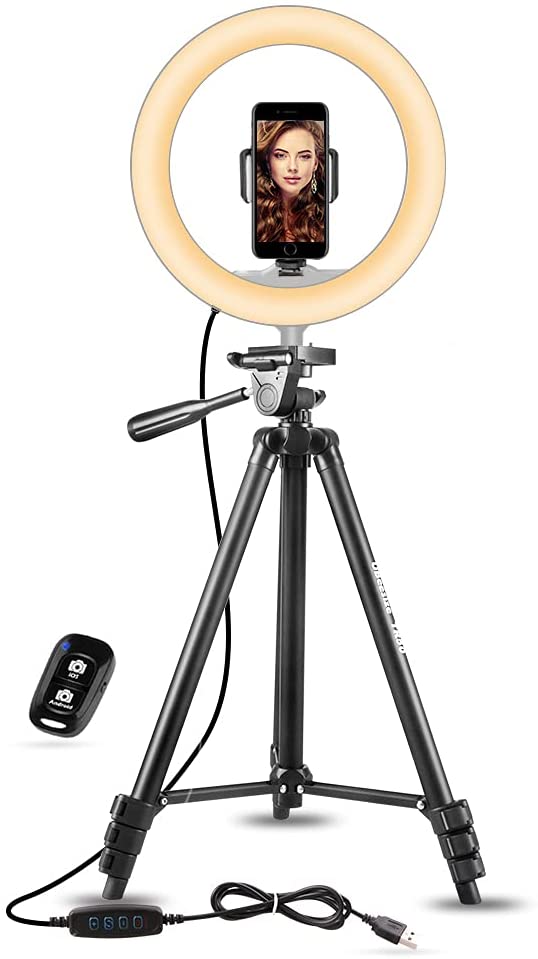 Two light home studio setup
If you can spend a little bit more and want to get an affordable pair of lights that can work as small home studio lights as well as be transported to use outdoors or in different locations, this pack might be what you are looking for!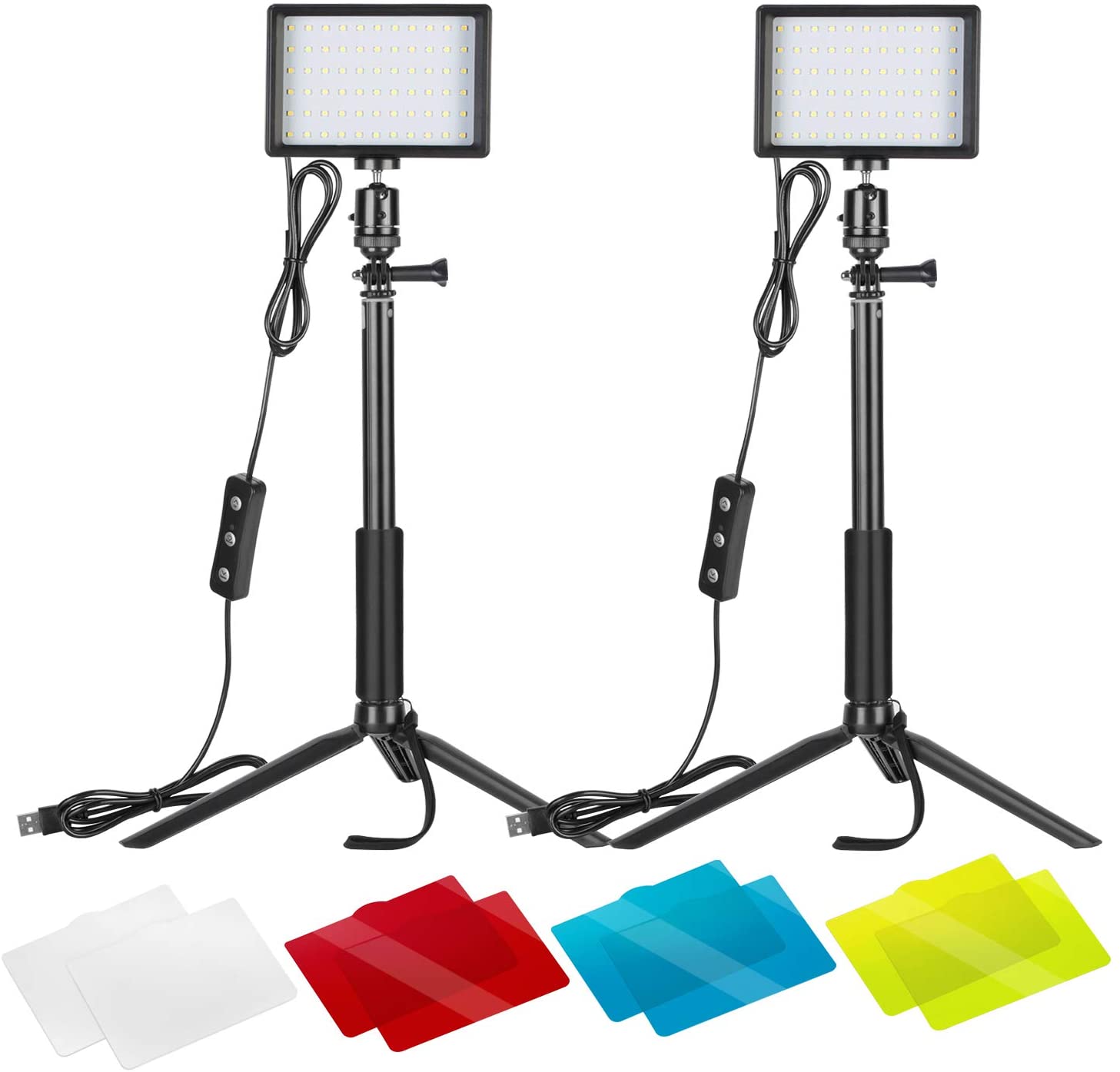 Brand Storytelling: a key, overlooked must
Remember that we mentioned storytelling for marketing at the beginning of the article? It is time to dive into that concept and why it is one of the most useful tools for your personal branding.
Telling your story means telling the story of your brand, and ultimately this means creating true organic engagement. Speaking about yourself, your past stories, your future goals, and your dreams: those are universal human experiences that are relatable, and achieving relatability must be your objective.

Personality is one of the most attractive features of a person, and it can help you get high levels of conversion from the engagement between you and your potential customers.
Personal branding is all about building trust and proving that your opinion is indeed worth listening to. You need to be subtle, giving interesting speeches and avoiding that your audience feels like they are watching an ad.
Your speech needs to have real value: give advice, provide informative and useful content and appear casual to get the best results. It is all about engaging at a human level. Personality is key!
Video Editing Software: good editing, better results
Editing is a super valuable skill to have if you are creating personal branding media content for marketing purposes.
It is proven that well-edited videos and commercials do much better than those with poor editions. If you are new to the field, don't panic!
There is an outstanding amount of information and tutorials for every single editing software out there.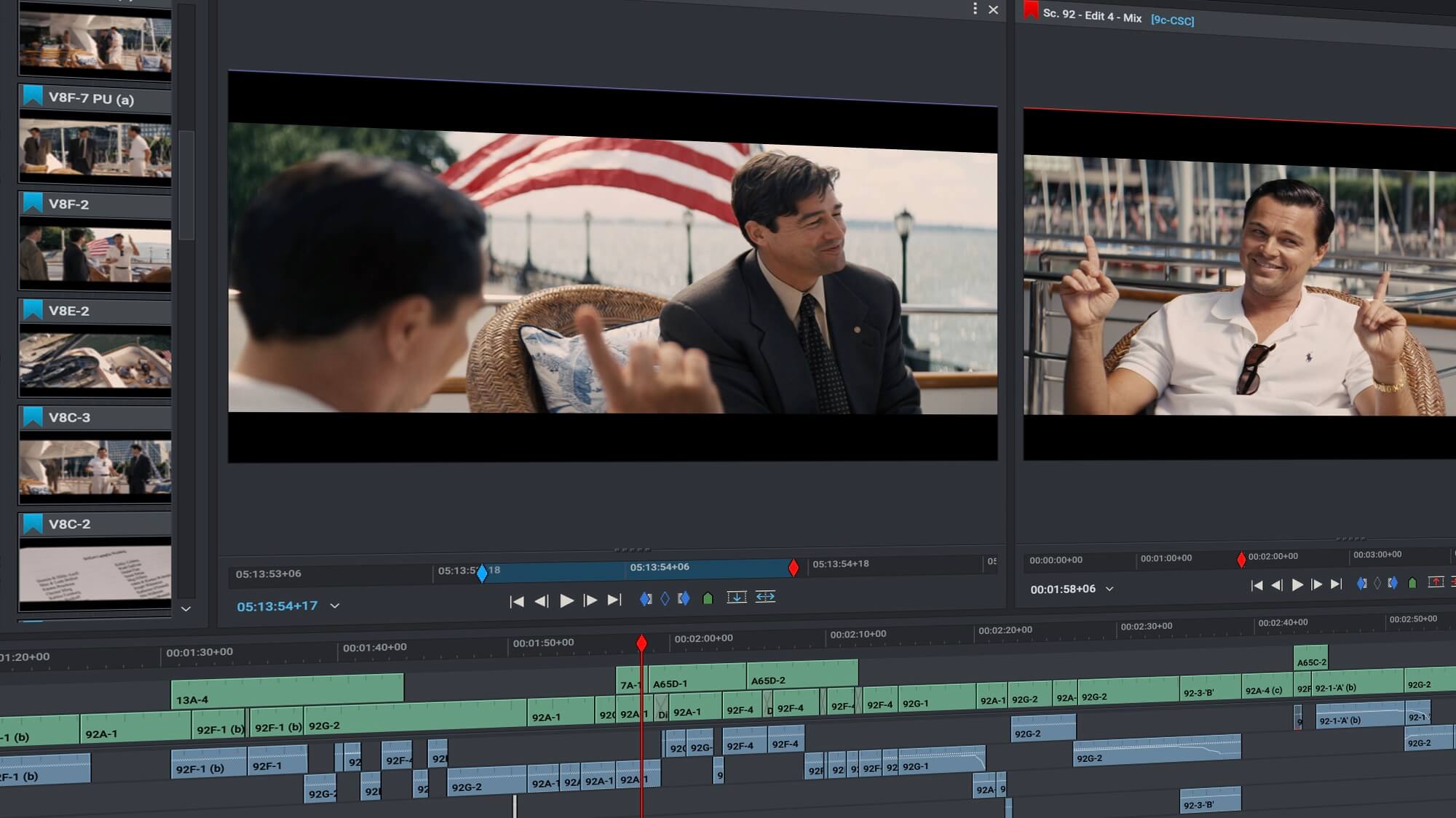 If you are trying to invest some money into a video editing software, the most used programs among vloggers, YouTubers, and Tik Tok influencers are Premiere Pro, Final cut Pro, or, in case you are using an Apple device, iMovie.
However, those are paid software and, in this case, there is a great free alternative: Lightworks. This intuitive, easy-to-pick-up video editor will turn your already good content into the realm of professional digital marketing.
It is time to create, let the creativity flow
Now that you are properly equipped with all the essentials to create personal branding videos and video marketing content, don't forget the three key elements to building a solid and true audience: Personality, Brand Storytelling, and Organic Engagement.
If you tick all those boxes you are already halfway there.
Good luck with your projects, and make sure to check our blog for more articles on content creation, video marketing, studio setting and to get the best recommendations for video, audio, and studio-related products.
See you next time!