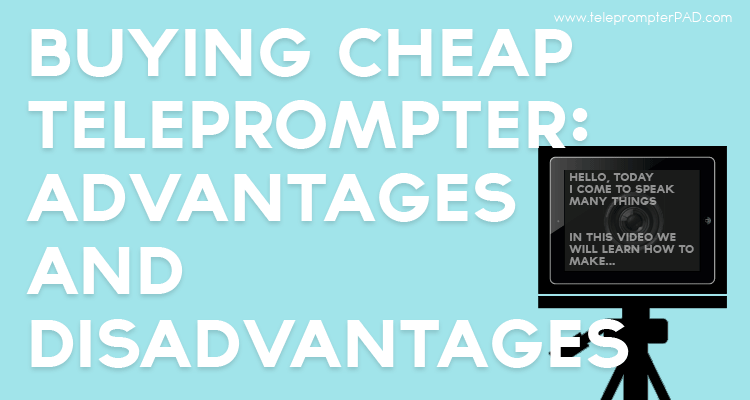 Today I will talk about the advantages and disadvantages of buying an affordable Teleprompter, such as the TeleprompterPAD iLight PRO 12" and how it can help you comfortably speak on camera and improve your efficiency by limiting the number of takes needed for a video production. Interested? Then keep reading!
In case you are not familiar, a Teleprompter is a device that connects to a camera and reflects the text that the presenter will say in a mirror in front of the lens. In our blog, we have several articles devoted exclusively to it with the best tips and tricks on how to use it properly. But today's article is a little different. We will be speaking about the advantages and disadvantages of using one and how it can help you feel more comfortable in front of the camera.
Advantages of buying an affordable teleprompter
The first and perhaps the biggest advantage is that by getting an affordable teleprompter you will be able to transmit your message accurately without getting stuck, recording multiple takes and having unwanted things such as "fillers" like hmm, uh, etc. present in your recordings. Those things are time consuming and uncomfortable for the viewer so having a teleprompter can definitely help you avoid them.
The more concise the message of your video is, the better. This is, among other reasons, because watch time on YouTube matters... a lot (audience retention metric).  It is much easier to watch a short video all the way to the end than bearing with a long one. Being straight to the point will make your videos impactful and interesting. Be careful not to be too dry, though!
Another advantage of buying a teleprompter (either cheap or not) is that it makes you feel more comfortable in front of the camera because you won't have to remember everything you're going to say, so you can concentrate more on the delivery, a very important factor to get your message accross.
Also, you won't loose as much time recording your videos, making your sessions more enjoyable and making you feel less lazy about the process. It is true that learning takes some time and requires some practice, but once you get the hang of a teleprompter for iPad or tablet, such as TeleprompterPAD iLight PRO 12" it becomes a great ally to speed up your workflow.
Finally, there is another important advantage and it has to do with how YouTube ranks videos. If you use a teleprompter iPad to record your videos, it is very easy and convenient to insert a subtitle file for SEO purposes, because you have the script already written. In addition to being an advantage to better position your videos on YouTube, as a side benefit, it will be more friendly because of the subtitles and it will be able reach a wider audience, including people who speak other languages. If you are using a teleprompter, don't miss this great advantage.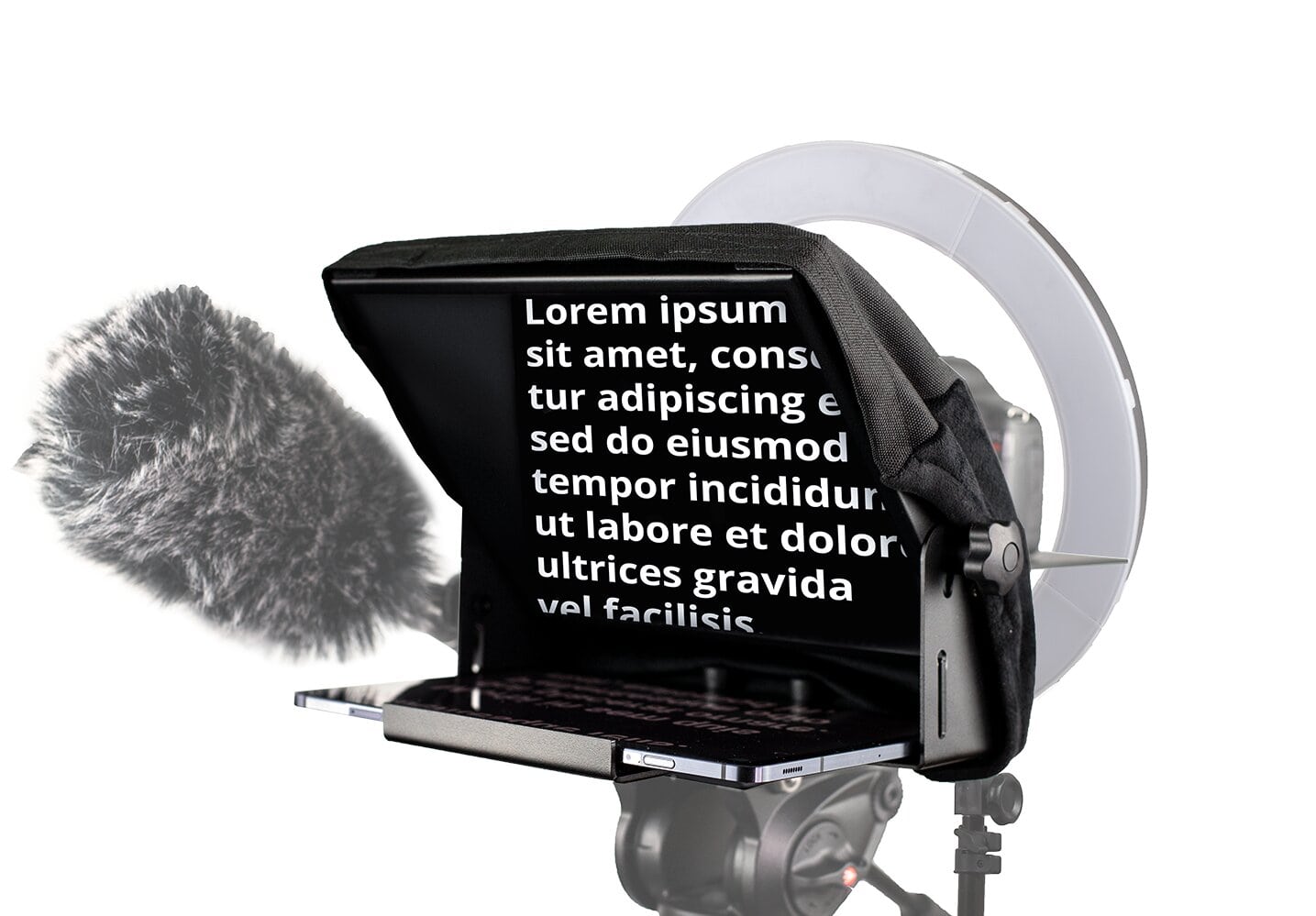 Disadvantages of buying an affordable Teleprompter
To be fair, there aren't many disadvantages to saving money and time by using an affordable teleprompter. However, since the title of the article states that there are some, I will try to list a couple of things that you may want to keep in mind.
First, it is inevitable that you lose some spontaneity when you are reading. Of course, this tends to improve with practice so don't get discouraged if your first teleprompter takes feel unnatural or weird. You will get better as long as you keep practicing.
Also, you will need to get some sort of teleprompter app or software to display your scripts. Luckily, all of our teleprompters come in a pack that includes both a Remote Control and a FREE Teleprompter APP so we got you covered. You can download our teleprompter app for iOS, Android, Windows & Mac here:
As you can see, the advantages greatly outnumber the disadvantages so, don't hesitate to check our TeleprompterPAD iLight PRO 12"! I hope you enjoyed this article. If you have any questions or suggestions, contact us. See you in the next article!