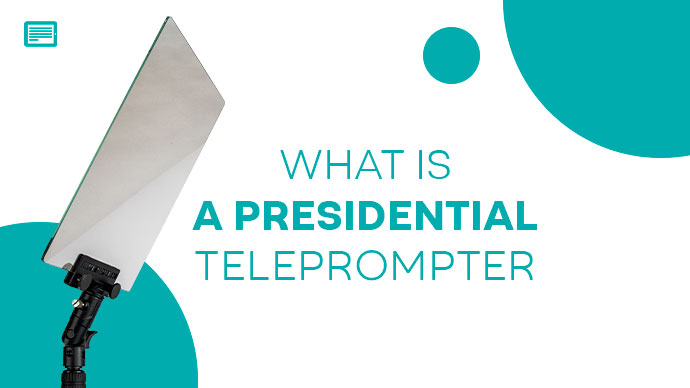 A Presidential Teleprompter is an electronic device used by politicians and public speakers to deliver speeches while mantaining eye contact with their audience without having to memorize their script. It is a type of speech prompter that displays the speaker's script or notes in large, clear text on a glass or acrylic screen, which is positioned at a comfortable viewing distance and angle for the speaker.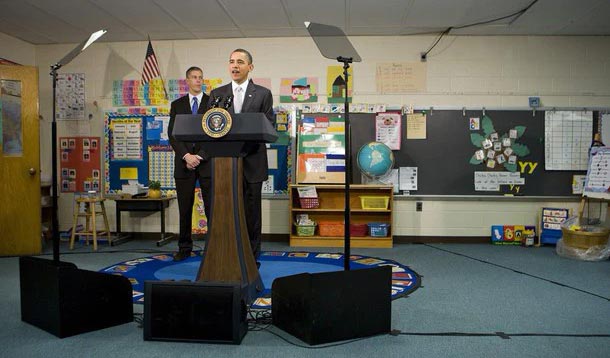 What are the clear screens in front of the president?
A typical presidential teleprompter consists of two glass panels mounted on top of a stand. The text of the speech is displayed on the glass panels in large font, making it easy for the speaker to read. The teleprompter operator or the speaker himself controls the speed of the text, ensuring that he can keep up with the text as it scrolls up the screen.
The teleprompter for presidential speeches is angled upwards towards the speaker's eye level. This ensures that the speaker can read the text without having to look away from the audience, making the speech appear more natural and engaging.
How does a presidential teleprompter work?
Political Teleprompters are essential tools for politicians that display their script on a glass mirror and help them deliver their speeches smoothly and confidently. They are also useful for delivering long speeches or for speakers who may have difficulty remembering their script. Teleprompters are versatile and can be used for a wide range of events, including political rallies, campaign speeches, press conferences, and live TV appearances.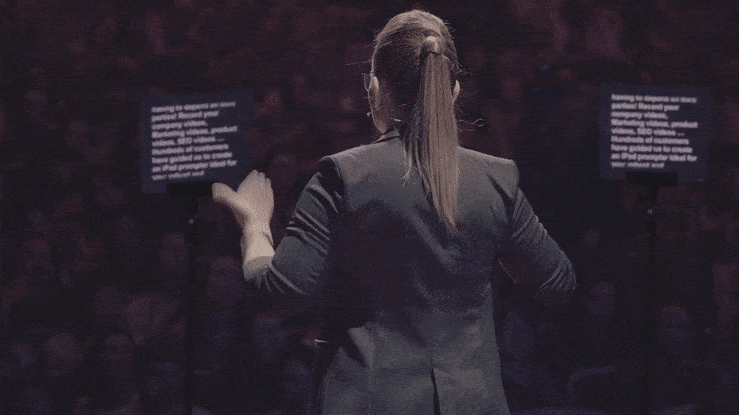 What are the two types of teleprompters?
There are two main types of teleprompters: Presidential teleprompters (a.ka. speech prompters) and camera teleprompters, mainly used on TV and production companies.
Teleprompters for Political Speeches (also known as Presidential Teleprompters) are a popular choice for politicians who need to offer speeches regularly. There are some speech prompters that are portable, lightweight and easy to set up, making them ideal for on-the-go use.
Camera teleprompters are generally designed for recording video instead of live events. They allow the camera to be placed behind the reflective glass, giving the impression that the talent is looking at the camera while he reads the script.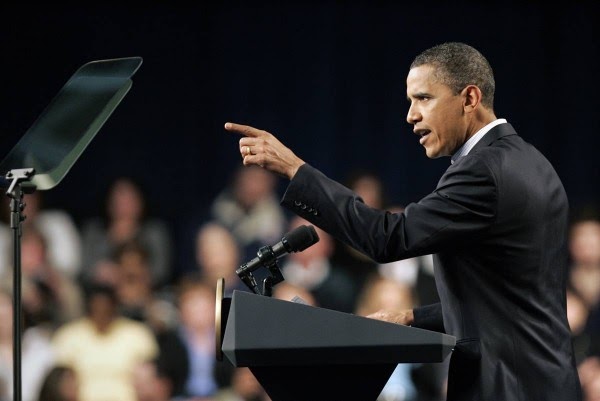 What type of glass is used for a teleprompter?
Teleprompters use beam splitter glass, a kind of glass that is coated with a reflective treatment on one side, allowing the speaker's speech to be reflected on it while still being see-through, allowing for the illusion that the presentor is actually looking at his audience.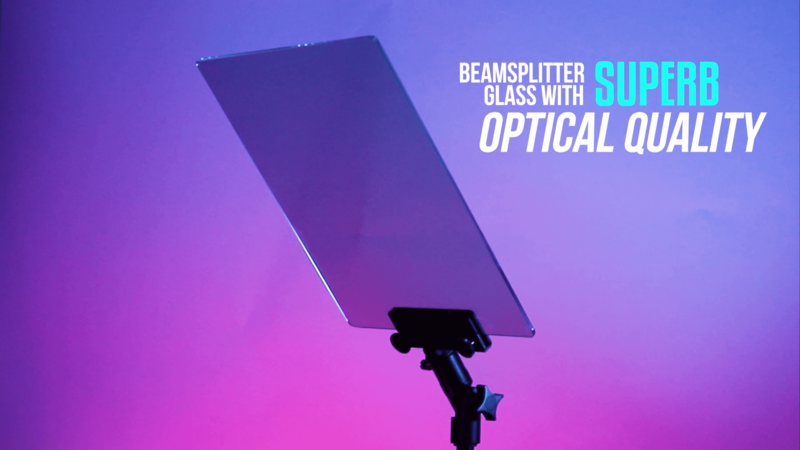 In conclusion, a Presidential Teleprompter is a vital tool for politicians and public speakers who want to deliver engaging and polished speeches without relying on memorization. Teleprompters have revolutionized the way speeches are delivered and have become an essential part of modern politics.
With the help of Teleprompter software, speakers can easily adjust the speed, font size, and color of the text, making it easier to read and customize for different events. Whether it's a Teleprompter on a podium or a portable device, Teleprompters have proven to be a valuable investment for politicians who want to deliver memorable speeches that leave a lasting impact on their audience.