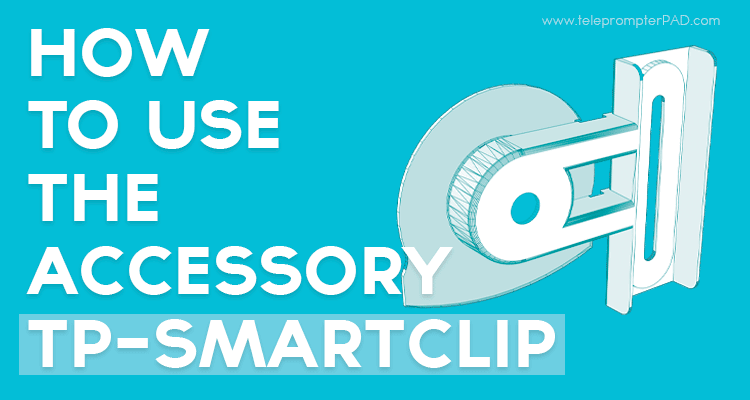 This guide contains the following sections:
Box contents - Unboxing TP-Smartclip accessory
This are the contents of the box:
Smartphone / iPhone accessory for Parrot prompter based on ring.
Smartphone Clip for Android / iPhone. Adjustable height.
1/4" screw to hold and adjust the vertical position of the clip to the accessory.
Lift neck to attach the set to your tripod (useful for some Smartphone models).
User manual.
[Video-tutorial] How to use TP-Smartclip with your Parrot Teleprompter
[Infographic] Assemble the TP-Smartclip accessory with your Parrot Teleprompter
Prepare your teleprompter by following these simple steps:
Align the camera with the hole.

Fit the Smartphone in the clip.

Align the camera and fix the screw.

Fit the set in your mini-prompter.

Mount on your tripod to record.

Optional: Use the spacer if necessary.

We hope you enjoy your new accessory. If you have any questions or suggestions, contact us.