I have unintentionally deleted all of what I wrote within the Teleprompter APP.
Is there a way to undo the action i have done or recover the infromation if i have not inserted a saved text to be used?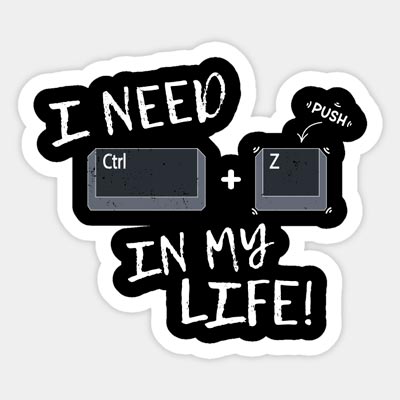 Our teleprompter app (AKA TeleprompterPAD) does not yet have the internal function for undo deleted text (we take note to implement it in the future) but you can still manage to do undo using native capabilities of the OS, or of your device or using a third-party app.
In the cases of Windows and Mac, there is little to say, the OS allows you to do CTRL + Z or ⌘ + Z respectively within our app, but if you use a mobile device, depending on your operating system and your device, there are also some ways to undo for deleted text, both on Android and iOS.
I explain various methods below:
How to undo typing on iOS
When you are editing the text in the TeleprompterPAD app (using the pencil icon from the top menu), just shake the device, then a message will ask you if you want to recover the deleted text.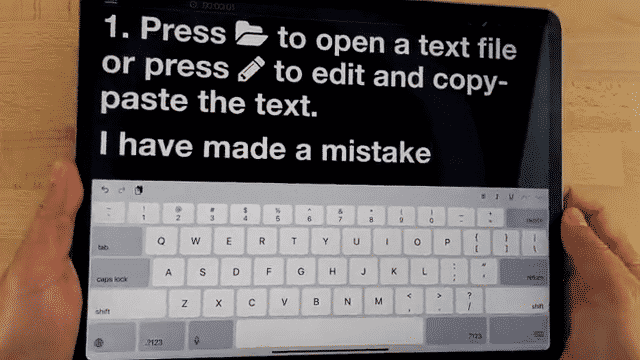 How to undo typing on Android using Inputting + Android app
This app gives you an undo option within the notification shade or via a hovering bubble. The free version entitles you to limited Undos.

Don't worry about your data, Inputting + does not have access to the web, it is a local app.
How to undo typing on Android with a Samsung Galaxy device
Note: Requires Android version 10 or higher along with Samsung's One UI 2.0 or newer
First, open TeleprompterPAD app and tap the pencil icon (top menu) so you can type in order to open up your keyboard.
Then tap on the gear icon in order to open the Keyboard settings.
Then from the menu that appears, select the Swipe, Touch and Feedback.
Finally set the Keyboard Swipe controls to Cursor Control.

Now in order to undo any typing error, you just need to swipe from right to left on your keyboard with two fingers and any word you typed would be erased.
Swiping from right to left once more will take you to the previous word that you typed.
Also, swiping from left to right with two fingers will redo your action or retype any words you've erased.
How to undo typing on Android using an external keyboard
If you have an external keyboard, then you could do it just like you would on a Windows PC, using CTRL+Z, since Android includes this functionality natively.