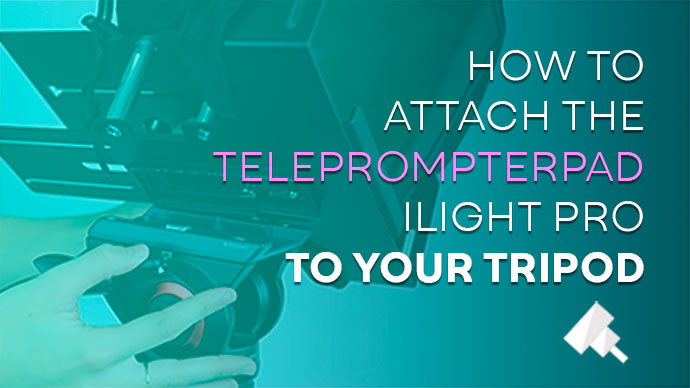 I already have a tripod but I don't know how to attach my TeleprompterPAD iLight PRO to it. Do I need any extra accessories or screws?
Answer from TeleprompterPAD
No, you do not need any additional accessories. When purchasing the TeleprompterPAD iLight PRO in any of its versions you will get everything you need to set up your teleprompter on your tripod.
In some cases, users try to connect the tripod directly to the camera via the top plate of the Teleprompter by mistake. However, you need to attach the Teleprompter to the quick release plate of your tripod and then attach your camera directly to the camera plate of the teleprompter using the provided 1/4" screw.
Please, watch this video to get a better understanding of the set up process:
Please make sure to follow these steps:
Your quick release plate must be connected to the base of the teleprompter (under the bottom plate there is a 1/4'' female screw).

NOTE: On the TeleprompterPAD iLight PRO 14'' you can choose the 1/4'' female screw or the 3/8'' female screw, available for larger and more robust video tripods.

Your camera connects directly to the upper plate of the teleprompter, to connect it use the supplied 1/4" screw.