Is there a quick way to clear the text from the teleprompter? I am using approximately 5,000 word lessons and it takes a while to "grab" all of the text and then press the delete button. How can I delete all the script at once?
Answer from TeleprompterPAD
Yes, there are several ways to do this depending on the device on which you are using the TeleprompterPAD app.
However If you save your original scripts in PDF, Word, Open Office or txt format, you can directly open the script in TeleprompterPAD app using the folder icon from the top menu.
This way the loaded script replaces all the previous text so you won't have to worry about to clear all the script text.
New method to clear all text
Updated from version 1.21.0 for all Operating Systems: Now a button is available in the "Text" side menu that allows you to delete all the text from the screen with just one tap.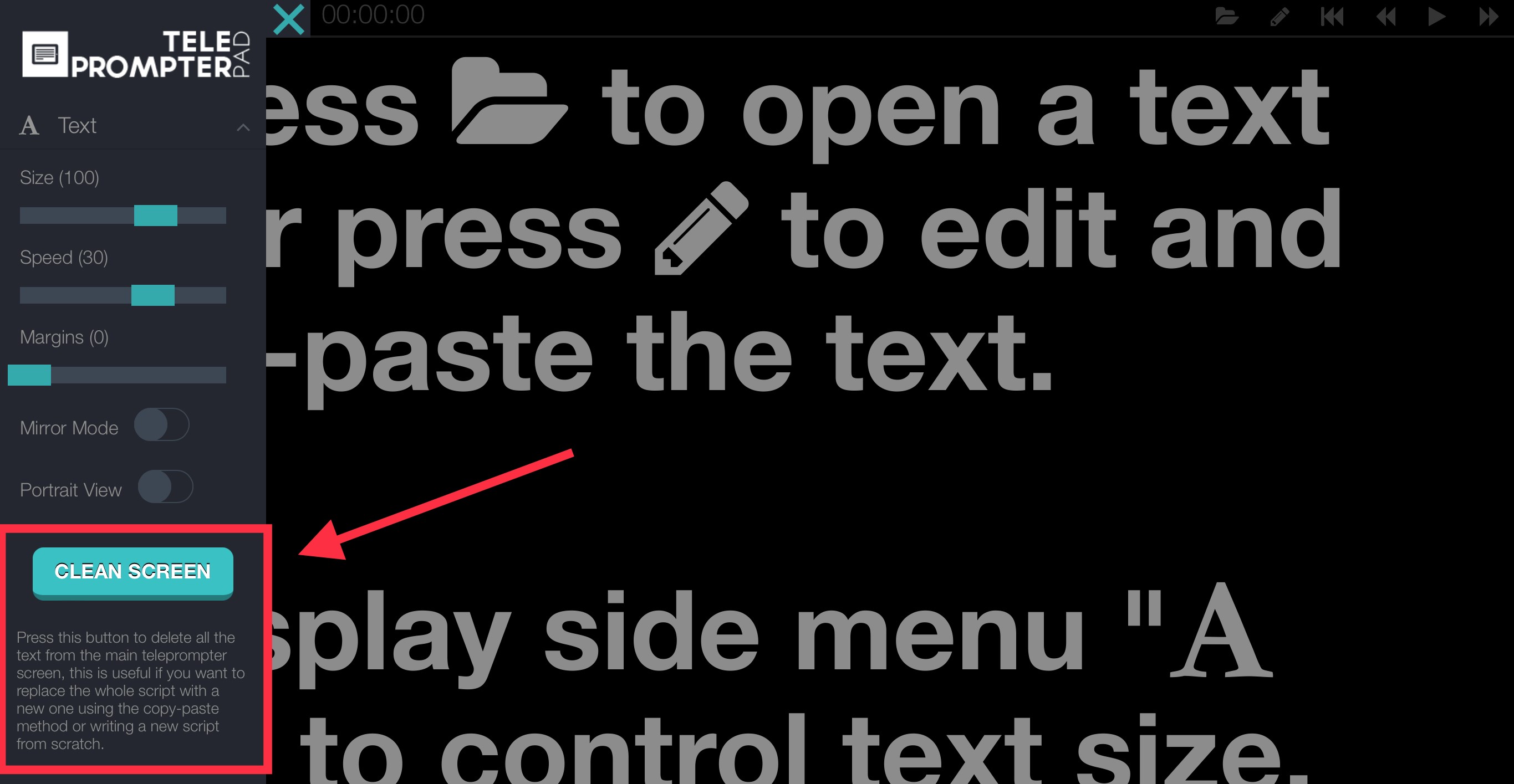 Old methods to select all text
However if you want to delete only a few paragraphs or do you prefer to manually select the text, the following old methods still works:
iOS: After pressing the pencil icon to edit the text, press and hold anywhere on the screen where there is no text. A context menu should appear and you can use "select all". You can then paste your new text to replace it or simply use "Cut" to remove all current text and leave the screen clean.
​
Android: Same process as in iOS. Depending on the version of Android, the "select all" buttons may appear above the screen or in another visible place.
​
APP or Web-APP versions for PC or Mac: After pressing the pencil icon to edit the text, to select all the text use the keyboard shortcut "CTRL + A" on PC or "Command + A" on Mac. Then you can delete or replace the text by a new one by pasting with the shortcut "CTRL + V" on PC or "Command + V" on Mac.